• This Saturday the company can be visited by employees, family and friends
• More than 45,000 people are expected and over 100 activities have been planned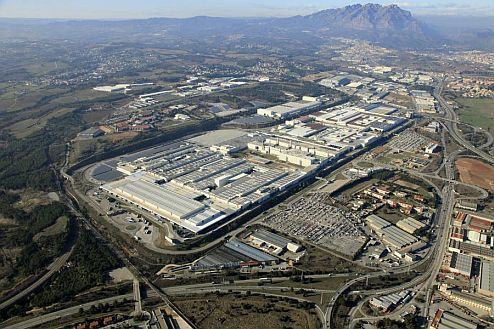 SEAT is throwing the Martorell factory doors wide open for all employees and their family and friends to visit. This Saturday, June 27, the company is celebrating SEAT Family Day, an open house event for all workers to share the satisfaction of forming part of SEAT. To date, close to 25,000 people have signed up and over 45,000 are expected to attend.
From 10 am to 9 pm, visitors can tour the factory's workshops and facilities like the Technical Centre and take part in some of the over 100 scheduled activities. Examples include an insight into how to manufacture a vehicle from start to finish, a close look at the new technologies applied to the car industry, exhibitions featuring SEAT concept cars and the historic vehicle collection, test driving the Leon X-PERIENCE or discovering the SEAT values in a brand experience area, as well as a wide variety of fun-filled activities for children to enjoy.
SEAT's family day features a webpage (www.seatfamilyday.es) and a free app (mundoSEAT) available from Android and Apple stores for anyone who wants to follow the events of the day.
SEAT has prepared a free bus service linking 23 locations with Martorell and there will be a fleet of shuttle buses between the Martorell Central train station (Suburban Renfe and FGC trains) and the SEAT factory. In addition, 9,000 parking spaces will be reserved in seven carparks located near the plant, and there will be buses travelling between the company's different facilities.
SEAT Group has over 14,000 employees, and 12,000 of these work in the company's facilities in Martorell. The factory was inaugurated in 1993, and last year achieved its highest production figure since 2002, with 443,000 vehicles manufactured. Furthermore, production went up again until May, by over 10%, thanks to the sales momentum of models like the Leon, the brand's best-selling car. Moreover, this year the SEAT Technical Centre will proudly be celebrating its 40th anniversary.
SEAT Family Day in figures
Targeted attendance: 45,000 people
Surface area open to visitors: 540,000 m2 (equivalent to 75 football fields)
Scheduled activities: more than 100
People involved in the organisation: more than 1,000
Bus lines: 23
Buses: 90
Parking spaces: 9,000