General Motors is not looking for partners. It's big enough already. So says CEO Mary Barra, who shot down overtures from outspoken Fiat-Chrysler chief Sergio Marchionne this week.
Barra said GM will look to find scale within its operations, rather than through outside partners. "We think there's tremendous opportunity for us within the business as we look at efficiency measures, as we look at truly achieving the scale that we should have, because we're already in that top tier of the auto industry among the largest OEMs," she said.
Barra added: "We have a very well-articulated plan. We're in the middle of executing that, and we're not going to entertain anything that might distract us from accomplishing that."
Her remarks came in the wake of Marchionne's provocative comments in March. He expects a wave of industry consolidation and said he's open to teaming with Ford or GM, calling it "technically feasible." Because of its smaller size, FCA would likely stand to gain more from a partnership than GM or Ford.
The Blue Oval isn't interested in teaming with Fiat-Chrysler, either. "We have no other plan or interest then to continue to accelerate our One Ford plan, deliver product excellence and drive innovation in every part of our business," a spokesperson said.
GM, the largest US automaker, announced a $945-million first-quarter profit on Thursday and posted its best earnings performance in North America since 2009. Earlier in the week, GM confirmed it had sold 2.4 million vehicles around the world in the quarter, ranking behind Toyota (2.52 million) and Volkswagen (2.49 million).
---
Other News & Notes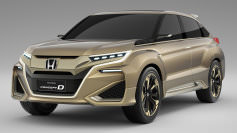 SUVs, EVs shine at Shanghai Motor Show
SUVs and electric vehicles grabbed the spotlight at the Shanghai Motor Show this week as companies vied for attention in the world's largest car market.
Notably, Honda's Concept D previewed the company's future flagship SUV that's being developed for China, Mercedes rolled out a BMW X4-fighting GLC Coupe concept and Chinese company Qoros debuted its 2 plug-in SUV concept. Nissan, Volvo and several others also showcased utility vehicles in Shanghai.
Automakers are rushing to take advantage of the crossover craze in China. The market for locally-produced SUVs grew 50 percent in the first quarter, according to IHS Automotive research, which called the show a "launch pad" for new utility vehicles. Even though SUVs are popular, IHS predicts their growth rate will slow, and sedans account for more sales volume in China.
Meanwhile, China's government has taken a strong stance backing electric vehicles, and Audi and Cadillac were among the luxury brands that showed plug-in electric versions of their powerful sedans. Audi's A6 L E-Tron was conceived for China only, while the Cadillac CT6 plug-in will come to the United States.
While China's auto market is huge – and still growing – the pace of expansion has slowed. IHS expects sales in China to increase 9 percent to 19.7 million vehicle sales in 2015, which is behind 2014's pace. Still, as the auto show illustrated, companies remain bullish on the sector. "The industry [in China] does remain strong," GM's Barra said.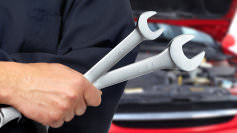 Automakers come out against aftermarket software modifications
Our Pete Bigelow illustrated a subject that's quickly turning into a flashpoint for the auto industry: the right to work on your car. Automakers want to close an exemption in the Digital Millennium Copyright Act that allows enthusiasts and repair shops to tinker with automotive software, arguing modern cars are too complex and modifications raise safety concerns. Enthusiasts and digital rights groups, including the Electronic Frontier Foundation have strongly opposed ending this exemption and say automakers are trying to make more money off repairs. The US Copyright Office is taking comments on the issue, and submissions close on May 1.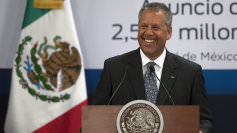 Ford plans $2.5-billion expansion in Mexico
Ford is the latest automaker to announce a major investment in Mexico, and the company said it will invest $2.5 billion to expand its footprint in that nation. The plans call for a new engine plant in Chihuahua and a new transmission factory in Guanajuato. Engine lines in Chihuahua will also be expanded, Ford said.
The moves will generate about 3,800 new jobs, a significant increase for Ford, which has about 11,300 employees in Mexico, where it builds the Fusion, Fiesta and Lincoln MKZ. The news comes on the heels Toyota's announcement it will spend $1 billion to build a new factory in Guanajuato that will make the Corolla starting in 2019.
---
Related Video: