Södertälje, 2015-05-29
Scania South Africa's work to prevent the further spread of HIV/AIDS has won the Swedish Workplace HIV/AIDS Programme's (SWHAP) Most Comprehensive Programme Achievement Award 2014.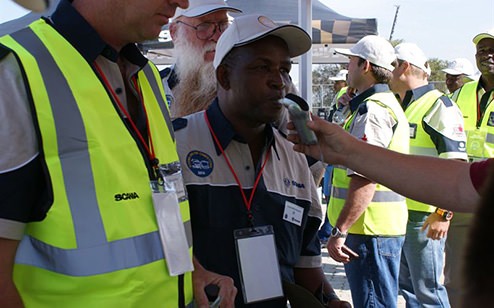 The SWHAP Most Comprehensive Programme Achievement Award 2014 was presented to Scania South Africa primarily for its employee support programme.
John Viner, Programme manager at SWHAP explains: "The employee support programme assists in early diagnosis, access to treatment and continuous support for employees and their families. Currently over 90 percent of Scania's employees are aware of their HIV status and 44 out of 55 HIV positive employees are on treatment."
SWHAP is an initiative from the International Council of Swedish Industry (NIR) and the Swedish Industrial and Metalworkers' Union (IF Metall) to support HIV and AIDS programmes at Swedish related workplaces in Sub-Saharan Africa.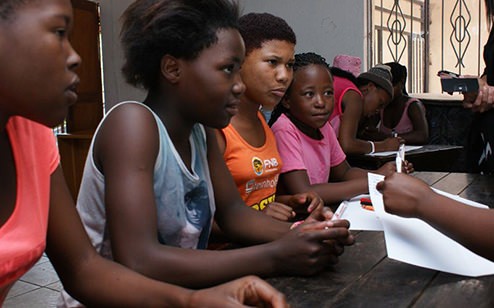 As well as employees and short term contract workers, Scania South Africa also supports other vulnerable groups, such as truck drivers in this work. During a recent six month period for example, 1,000 drivers were screened and tested for HIV.
"The amount of activities as well as the number of people included in the programme impressed us," Viner says. "And this successful and systematic work to prevent a further spread of HIV/AIDS in the region resulted in the SWHAP Achievement Award."
Andreas Follér, Sustainability Manager at Scania, says: "Health and safety has always been important to Scania. The foundation to our success has been having motivated, engaged and highly skilled employees. The achievements of Scania in South Africa are a real inspiration to the rest of Scania."